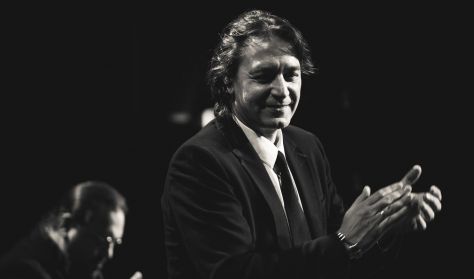 Γιάννης Κότσιρας - Έρωτας ή Τίποτα
Yiannis Kotsiras travels to Cyprus in the company of exceptional musicians and dear friends with an armful of popular songs and, of course, the newly released "Love or Nothing" (lyrics and music by Giorgos Karademou). Oldies and recent songs, inspired remakes and authentic "laïká" make up this festive show!
Alexandros Livitsanos: keyboards/arrangement, Heracles Pahides: drums, Yiannis Playianakos: bass, Vangelis Machairas: buzuki, Costas Michalos: guitars, Demetra Boulouzou: vocals/violin, Stratis Karademetrakis / Lambros Bounas: sound editing.
Sponsor: OPAP
Media Sponsors: Kanali 6 & CYBC
Hospitality Sponsor: Pefkos City Hotel 
Duration: 140'
Tickets: €25-20