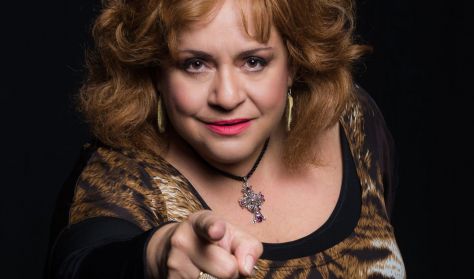 Η Γυναίκα της Πάτρας
Part of Kypria International Festival 2020
more
An exceptional theatrical adaptation about the life of the prostitute Panorea, based on her narratives as these have been recorded by the poet Yiorgos Chronas in the 80's in a series of interviews. The delusional monologue of a passionate and aching woman who confesses her life and openly speaks without fear about pain, violence, pleasure, love, eros. An exuberant person who sings, dances, cries, laughs, gets angry, provokes…
A cascade of words, sounds, expressions and pain. The torrential narration of Panorea becomes poetry. The language she uses is that of a folk souled woman being liberated. A life between light and darkness, life and death. An extreme, cruel, dangerous life, but full of passion and courage. The heroine tells her story in a uniquely authentic way, with frankness and original secularism, shocking tragicalness but also with comic outbursts. She savors every minute of her life, she drains it with all her existence, without any rules or restrictions, with no misery.
Directed by Lena Kitsopoulou.
Cast: Eleni Kokkidou and Pantelis Kalogerakis.
Part of Kypria International Festival 2020
Duration: 60'
Tickets: €15/10