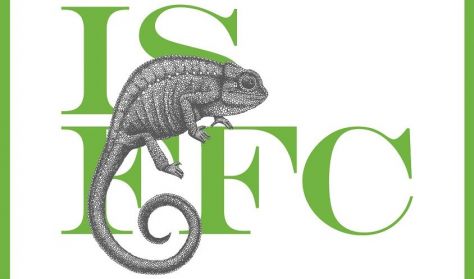 2
International Short Film Festival Cyprus 2021
Organisation: Ministry of Education, Culture, Sports and Youth of Cyprus & Rialto Theatre more
Α long list of fiction, documentary, experimental and animation short films from across the globe will be screened at this 11th International Short Film Festival of Cyprus. Through this large selection of films, directed by Cypriot and international filmmakers, the Festival offers to the local audience a unique opportunity to enjoy the best of international short film cinema.

The ISFFC, which is part of the European Film Academy's network of accredited festivals, also presents parallel events and programmes curated by Artistic Directors Ioakim Mylonas and Alexia Roider.

Organised by: Ministry of Education, Culture, Sports and Youth of Cyprus & Rialto Theatre

In Collaboration with: Limassol Municipality
Award Sponsor: Stefilm
Μedia Sponsors:  Cybc, City, Check In
Technical Partner: Event Pro
Hospitality Sponsor:  Mediterranean Beach Hotel
Supported by: Goethe-Institut Zypern / Cyprus, European Commission, Cyprus University of Technology, University of Cyprus, Efimerida Lemesos, Lemesos blog, Limassol Cine Club, Limassol Tourism Board, Vestnik, Vivliotropio

With English and Greek subtitles
Free entrance / A free pass must be booked in advance.