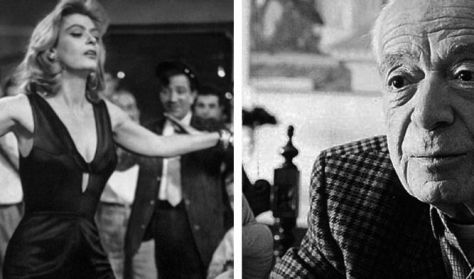 Με τη ματιά της Μελίνας Μερκούρη κ του Αντώνη Σαμαράκη
A performance inspired by the 100th anniversary of the birth of Antonis Samarakis and Melina Mercouri. Samarakis' writing and Merkouri's vibrant cultural engagement are combined through music and narration, setting out the varied aspects of their influence. The narration joins the music to bring out the different critical and alternative voices of the two personalities.

Accompanied by a seven-member band conducted by Michalis Georgiou.

Part of FlashArt@Rialto.
Sponsors: OPAP & Medochemie
Media Sponsor: Kathimerini Newspaper

Duration: 60'

Tickets: €10/8