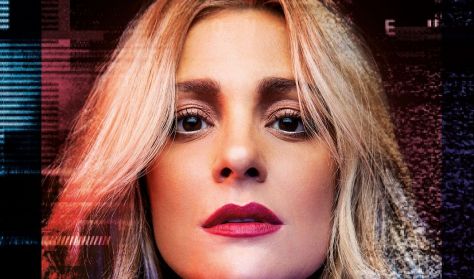 Νατάσα Μποφίλιου Monologue
22 & 23 October
30.00 €
Balcony, Box Left, Box Right, Orchestra
Natassa Bofiliou, one of the most prominent representatives of the modern Greek music scene and one of the greatest singers of her generation, presents a unique concert for Cyprus, curated by Themis Karamouratidis and Gerasimos Evangelatos.
In this cosmopolitan concert that presents their greatest hits, covers of well-known songs from the international music repertoire, as well as their own newly released pieces, the introvert West encounters the extrovert Mediterranean region. With her passionate performance, Natassa Bofiliou will impress even the most demanding audience.
 Natassa Bofiliou, Themis Karamouratidis: instrumentation, Gerasimos Evangelatos: programme curator
Musicians: Themis Karamouratidis – piano, Aris Zervas – cello, Yiorgos Bouldis – double bass, Lambis Kountouroyiannis – guitars, Stephanos Sakellariou – drums, Sound: Yiannis Paxevanis, Antonis Zachopoulos. 
Sponsor: VNK Capital
Tickets: € 30-25