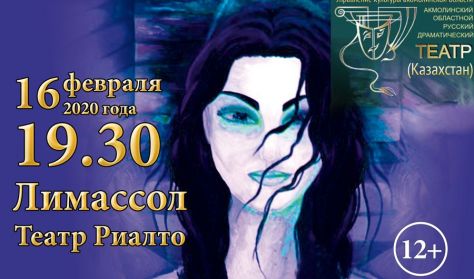 11
PANNOCHKA
Within the framework of the IV International Theater Festival "Five Evenings in Cyprus"
Nincs aktuális előadás
Ön egy múltbeli eseményre keresett rá. Kérjük, válogasson aktuális kínálatunkból a Jegy.hu keresőjében!
Last event date: Sunday, February 16 2020 7:30PM
Τhe "Five Evenings in Cyprus" IV International Theater Festival closes with a play by Nina Sadur according to the novella "Viy" by N. Gogol. : The author's idea is combined with Gogol's reflections about the nature of love and the beliefs of a modern woman with her own point of view on the meaning of love and its position in life. Pannochka is always silent, but like nature, she turns out everywhere in the most unusual way.
Directed by Svetlana Zharikova.  
In Russian.
Duration: 100'
Tickets: €25 / 20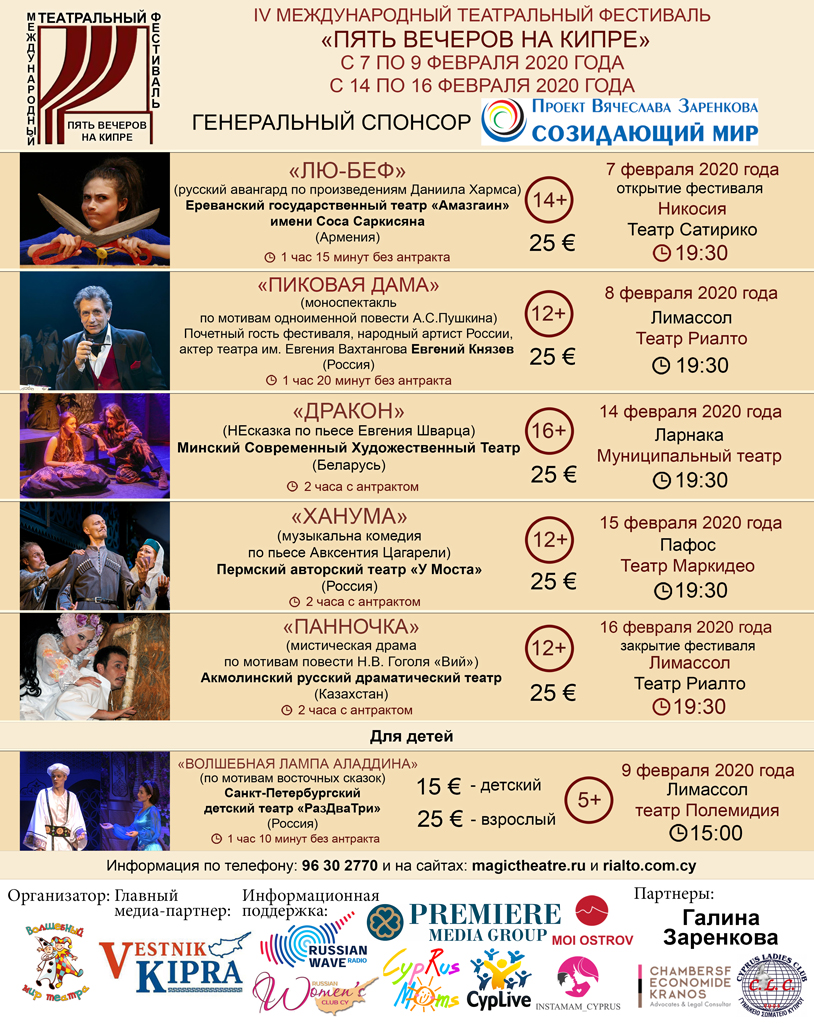 The Cherry Orchard in Greek? I KYPRIA International Festival 2022
KYPRIA International Festival 2022 (12+)
KYPRIA International Festival 2022 (6+)
Warning! The basket time limit is about to expire!
estimated time left:
00:00
Time limit has expired. Please, put item(s) in to basket again.
---