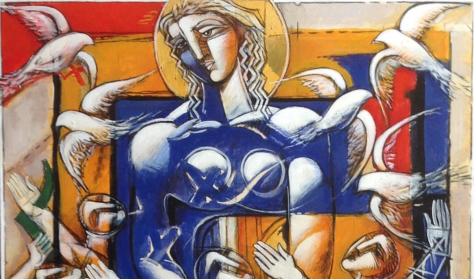 Πολιτισμός στα 60 χρόνια Κ.Δ.
0.00 €
Balcony, Box Left, Box Right, Orchestra
Celebrating the 60th anniversary of the Republic of Cyprus, the Rialto Theatre organises an event dedicated to Culture, in the presence of the President of the Republic. The Director of Cultural Services of the Ministry of Education, Culture, Sports and Youth, Mr Pavlos Paraskevas, will be the keynote speaker presenting: "Culture in the 60 years of the Republic of Cyprus: Milestones and Prospects". An artistic programme will follow, featuring Amalgamation Project by Vasiliki Anastasiou, Ermis Michael, Michalis Kouloumis, Argyro Christodoulou, Myrto Aristidou, Christina Antoniadou and Christina Papamichael.
Free entrance/A free pass must be obtained in advance.