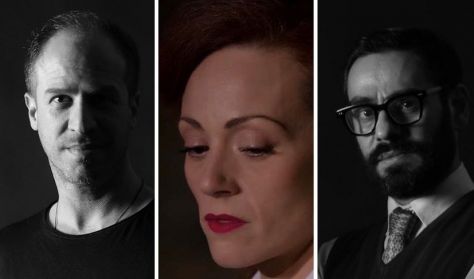 15.00 €
Balcony, Box Left, Box Right, Orchestra
Betrayal unravels Harold Pinter's classic love-triangle drama loaded with tension and inner conflicts. Niovi Charalambous takes the lead as Emma, accompanied by Andreas Tselepos in the role of her lover, and Andreas Araouzos as her husband, Robert.
Translated and directed by Varnavas Kyriazis.
Costume and set design: Yiorgos Yiannou.
Music: Yiorgos Kolias.
Lighting design: Stavros Tartaris. 
Narrated in reverse chronology, the play begins from the end of a seven-year extramarital affair and ends with the beginning of the infidelity. Betrayal is a play relevant to our times, to every stage of every relationship, to each and every one of us. 
In Greek. 
Duration: 90' 
Tickets: €15 / 12