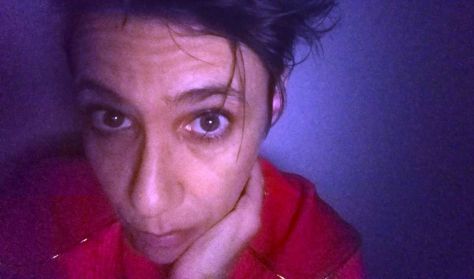 Σάββατο του Λαζάρου Μίτος
28 & 30/9 - FlashArt2 - On Stage
Nincs aktuális előadás
Ön egy múltbeli eseményre keresett rá. Kérjük, válogasson aktuális kínálatunkból a Jegy.hu keresőjében!
Last event date: Thursday, September 30 2021 8:30PM
A play based on the raising of the holy and just Lazarus, the friend of Jesus Christ. Every year, eight days before Easter, he is requested to die and resurrect… in order to reveal the true power of God, to pave the way for the death and resurrection of Jesus and, consequently, of each and every one of us. This Saturday, a band will perform for a modern Lazarus.

Directing/dramaturgy: Elena Agathokleous
Artistic collaborator: Yiorgos Kritharas
Written by: Elena Agathokleous and Yiorgos Kritharas
Translated from the Bible: in collaboration with Rania Iacovou
Original music: Marianna Michael
Venue/costume curation: Andreas Antoniou
Lighting design: Evripides Dikeos
Movement: Eleana Alexandrou
Video: Constantina Peter and Christos Georgiou
Recorded choir: Nektarios Theodorou, Andreas Makris, Antreas Kentis, Androulla Kafa

On stage:
Performer: Elena Agathokleous
Musicians: Marianna Michael, Alexandros Papadopoulos
Camera: Constantina Peter

Tickets: € 12/10
Concert by famous Greek singer Fivos Delivorias
Kieran's Hurley play Mouthpiece. In Greek I On stage (15+)
Red Peter - An adaption of Frantz Kafka's works I With Greek & Turkish surtitles (12+)
Warning! The basket time limit is about to expire!
estimated time left:
00:00
Time limit has expired. Please, put item(s) in to basket again.
---