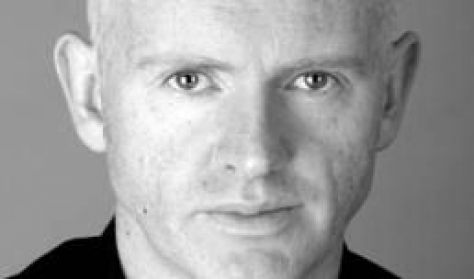 Aidan Kelly
For the National: Salomé, Treasure Island, The Silver Tassie
For the RSC: Troilus and Cressida, Macbeth, The Merchant of Venice
In London's West End: Once
Other theatre includes: Have I None, The Transgressor : Sixty-Six Books, Blasted, Playboy of the Western World, The Pride of…
Continue
No program is currently running.
For the National: Salomé, Treasure Island, The Silver Tassie
For the RSC: Troilus and Cressida, Macbeth, The Merchant of Venice
In London's West End: Once
Other theatre includes: Have I None, The Transgressor : Sixty-Six Books, Blasted, Playboy of the Western World, The Pride of Parnell Street, The Man Who Had All the Luck, The Resistible Rise of Arturo Ui, A View From the Bridge, Take Me Away, Antigone, Blasted, Comedians, Diarmuid and Grainne, Doubt, Howie the Rookie, Julius Caesar, Juno and the Paycock, Long Days' Journey into Night, Macbeth, Much Ado ABout Nothing, Philadelphia Here I Come, The Barbaric Comedies, The Good Father, The Plough and the Stars, The Shaughraun, Titus Andronicus, True West, Zoe's Play
No Offence, Barbarians Rising, Call the Midwife, Doctors, The Bill, Ashes to Ashes, Murphy's Law, Bachelor's Walk, Fair City, Kitchen, Making the Cut, Proof, The Clinic
The Physician, Durango, Eden, Michael Collins
(Published April 2017. Photo: Silver Image Photography)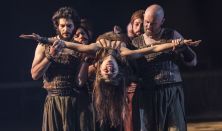 Salome - NT Live
RIALTO THEATRE
Warning! The basket time limit is about to expire!
estimated time left:
00:00
Time limit has expired. Please, put item(s) in to basket again.
---