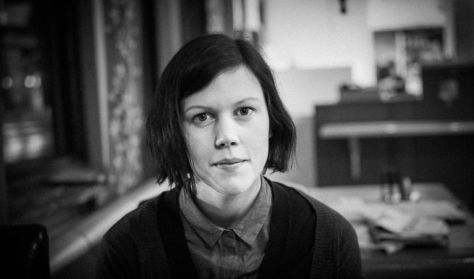 Amanda Kernell
Amanda Kernell, born in 1986, graduated in film directing from The National Film School of Denmark in 2013. Since 2006, Amanda has directed several acclaimed shorts including Stoerre Vaerie, the pilot for Sami blood which premiered at Sundance, was nominated for the Swedish…
Continue
No program is currently running.
Amanda Kernell, born in 1986, graduated in film directing from The National Film School of Denmark in 2013. Since 2006, Amanda has directed several acclaimed shorts including Stoerre Vaerie, the pilot for Sami blood which premiered at Sundance, was nominated for the Swedish Guldbagge for best short 2015 and has won several awards like the audience award at GIFF, Best short in Uppsala, etc. 
FILMOGRAPHY
2016 SAMEBLOD (SAMI BLOOD), DRAMA, RUNTIME 1 H 50 MIN
2016 I WILL ALWAYS LOVE YOU KINGEN), DRAMA, RUNTIME 30 MIN.
2015 STOERRE VAERIE (NORTHERN GREAT MOUNTAIN), DRAMA, RUNTIME 15 MIN
2014 PARADISET (EUTOPIA), DRAMA, RUNTIME 20 MIN
2013 THE ASSOCIATION OF JOY, DRAMA, RUNTIME 25 MIN.
2010 DET KOMMER ALDRIG GÅ ÖVER, (THIS MEANS FOREVER), DRAMA, RUNTIME 17 MIN 2009 ATT DELA ALLT (SHARING ALL), DRAMA, RUNTIME 14 MIN
2009 SPEL, DRAMA, RUNTIME 15 MIN
2008 SEMESTERSYSTERN (THE HOLIDAY SISTER), DRAMA, RUNTIME 13.5 MIN.
2007 VÅRA DISCON (OUR DISCO), DRAMA, RUNTIME 8.5 MIN.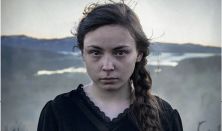 Sami Blood
RIALTO THEATRE
Warning! The basket time limit is about to expire!
estimated time left:
00:00
Time limit has expired. Please, put item(s) in to basket again.
---