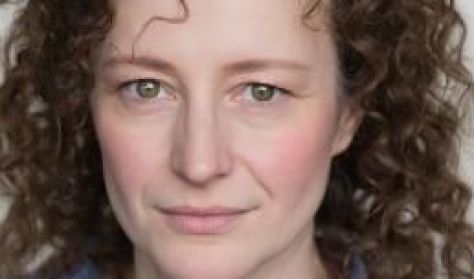 Anna Francolini
For the National: Peter Pan, wonder.land (also MIF), Caroline, Or Change, Almost Like Being in Love, Metropolis Kabaret
In London's West End: Onassis, Daisy Pulls It Off, Mahler's Conversion
Other theatre includes: Our Town, Assassins, That Day We Sang, Mare Rider, A View from the Bridge, Victor/Victoria, How the World Began, Taking…
Continue
No program is currently running.
For the National: Peter Pan, wonder.land (also MIF), Caroline, Or Change, Almost Like Being in Love, Metropolis Kabaret
In London's West End: Onassis, Daisy Pulls It Off, Mahler's Conversion
Other theatre includes: Our Town, Assassins, That Day We Sang, Mare Rider, A View from the Bridge, Victor/Victoria, How the World Began, Taking Steps, Awaking Beauty, The Prime of Miss Jean Brodie, The Wolves at the Window, Three Sisters on Hope Street, Into the Woods, Anatol, Six Pictures of Lee Miller, 5/11, Spittin' Distance, Romeo and Juliet, The Ballad of Little Jo, Cutting Edge, Daisy Pulls it Off, Let Us Fly, The Tempest, There's Always a Woman, Things You Shouldn't Say Past Midnight, Dick Whittington, Merrily We Roll Along, Company, Floyd Collins, Saturday Night
Vera, Portrait, New Tricks, Holby City, EastEnders, Pixelface, Rome, Holby City, Doctors, Live! Girls!, Lie With Me, Being Dom Joly, Down to Earth, Jonathan Creek
Salty, Annihilation, The Christmas Candle, Topsy Turvy
Anna Francolini has worked extensively in radio drama.
The Prime of Miss Jean Brodie – TMA Award, Best Performance
Caroline, Or Change – Olivier nomination
(Published October 2016. Photo: Cameron Slater)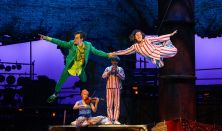 Peter Pan - NT Live
RIALTO THEATRE
Warning! The basket time limit is about to expire!
estimated time left:
00:00
Time limit has expired. Please, put item(s) in to basket again.
---