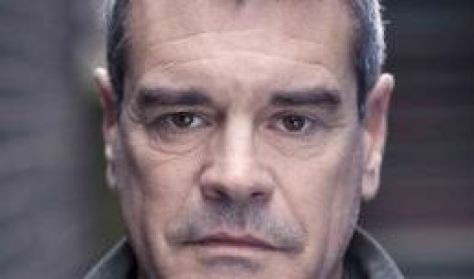 Arnold Mark
For the National: Angels in America
Other theatre includes: Companion Piece, The Inapprioriateness of Love, Oliver & Hannah, Spin Alley, Guests, Parent/Teacher, American Cheese, The Jukebox, Speaks Like Silence, The Love Cycle, As Is, The Wall, Some People, The Imaginary Woman, Bill W and Dr Bob, On the Brink, Groovaloo, A Yankee Trader, Absurd Person Singular, Burn This, Psychopathia…
Continue
No program is currently running.
For the National: Angels in America
Other theatre includes: Companion Piece, The Inapprioriateness of Love, Oliver & Hannah, Spin Alley, Guests, Parent/Teacher, American Cheese, The Jukebox, Speaks Like Silence, The Love Cycle, As Is, The Wall, Some People, The Imaginary Woman, Bill W and Dr Bob, On the Brink, Groovaloo, A Yankee Trader, Absurd Person Singular, Burn This, Psychopathia Sexualis, Fran and Brian, I Hate Hamlet, The Mandrake, Speed-the-Plow, Love by the Bolt, Change from Routine
Obsession, 50 Ways to Kill Your Lover, The Assets, The Intern, Tim and Eric Awesome Show, Good Job!, Criminal Minds, Rick's Place, Sarang Song, Desperate Housewives, Las Vegas, Threat Matrix, Boy Meets World, Wings
Blade Runner 2, Justice League, Kingsman: The Golden Circle, Double Face, Florence Foster Jenkins, Return of the Don, Abduct, Giving Up the Ghost, Genius, Mile End, Early Bird, The Buskers + Lou, Avenge, Dwelling: Jack the Gripper, Geraldine, OG Girls, The Gunrunner Billy Kane
(Published January 2017. Photo: Michael Wharley)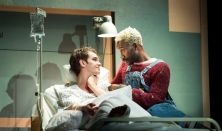 Angels in America (Part One): NT Live
RIALTO THEATRE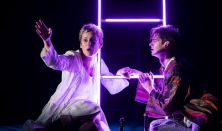 Angels in America (Part Two): NT Live
RIALTO THEATRE
Warning! The basket time limit is about to expire!
estimated time left:
00:00
Time limit has expired. Please, put item(s) in to basket again.
---