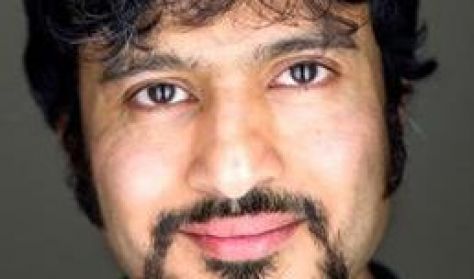 Saikat Ahamed
At the National: Peter Pan
Other theatre includes: A Midsummer Night's Dream, Tamasha 25, Strictly Balti, 101 Dalmations, A Midsummer Night's Dream, The Tiger and the Moustache, The Last Voyage of Sinbad the Sailor, Treasure Island, Ali Babaand the Forty Thieves, A Fine Balance, Gym Buddies, Shepher's Pie, Anyone?, James and…
Continue
No program is currently running.
At the National: Peter Pan
Other theatre includes: A Midsummer Night's Dream, Tamasha 25, Strictly Balti, 101 Dalmations, A Midsummer Night's Dream, The Tiger and the Moustache, The Last Voyage of Sinbad the Sailor, Treasure Island, Ali Babaand the Forty Thieves, A Fine Balance, Gym Buddies, Shepher's Pie, Anyone?, James and the Giant Peach, Romeo and Juliet, Journey to the West, Before the City, Cornershop, All Grown Up, East is East, Kingmaker, The Immigrant Song, The Venetian Twins, Cinderella, Little Red Riding Hood
As a writer: The Tiger and the Moustache, Strictly Balti
Galavant, Trollied, Home Time, Monday Monday, Being Human, Afterlife
This Must be the Place, Halal Harry, It Was an Accident, East is East, Frail
Saikat Ahamed was recipient of the Norman Beaton Fellowship.
(Published July 2016. Photo courtesy of Saikat Ahamed)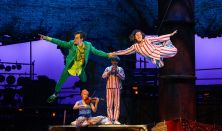 Peter Pan - NT Live
RIALTO THEATRE
Tinker Bell / Curly / Pirate
Warning! The basket time limit is about to expire!
estimated time left:
00:00
Time limit has expired. Please, put item(s) in to basket again.
---