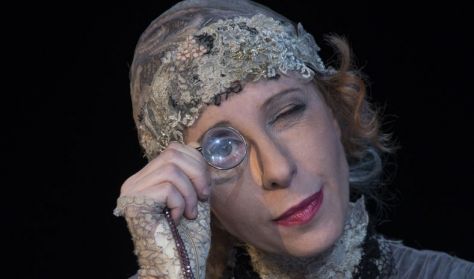 8
Crawfish Cry
Moscow Vakhtangov State Academic Theatre
One day and one night of the last summer in the life of the great actress Sarah Bernhardt... She is already 77 years old, real life is in the past, but not completed yet.
A strong-willed woman trying to break through hundreds of years and revive memories. Embarrassing and pathetic she sits comfortably in a chair, and winds the gramophone...
Woman voice is reading a monologue of Phaedra, the  most famous role of Sarah Bernhard... Old actress still play, because theater is her life!
Participants :
Yulia Rutberg – the people's artist of Russia, Laureate of the Russian theatre prize "the Seagull" (1997) and "Crystal Turandot" (2012)
 Andrey Ilyin - Honored artist of Russia
 Director – Mikhail Tsitriniak
 After the play of the canadian playwright John Murrell "Memoir"
 Duration 1 hour 45 minutes without intermission
 Tickets - 40, 35, 30 Euro
Supporters - 25 Euro
16+