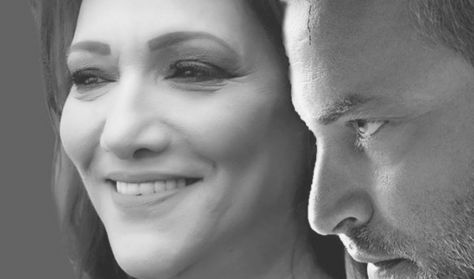 Ελένη Βιτάλη & Παναγιώτης Μάργαρης - ΑΚΥΡΩΘΗΚΕ
Canceled
Due to the measures to contain the spread of the new coronavirus (COVID-19), announced by the Cyprus Cabinet, all performances at the Rialto Theatre will be canceled until March 31st.
Some of the performances will be canceled and tickets will be refunded. Online tickets will be automatically refunded on owners' account.
The new dates of the postponed performances will be announced soon and purchased tickets will be valid for the new dates.
Tickets will be refunded also at the Theatre Box Office, which will operate in March from Monday until Friday, during the hours 10:00 – 14:00.
Please visit the Rialto Theatre website www.rialto.com.cy and Rialto Application for more info about all events.
Information: 77 77 77 45
---
A voice and classical guitar recital by two leading artists in an enchanting combination. Eleni Vitali, one of the most significant performers in recent decades joins internationally acclaimed guitarist and composer Panayiotis Margaris on stage.
The two artists will perform pieces from their numerous recordings as well as their favorite songs, replete with passion, magic and a wealth of emotions.
Sponsors: OPAP
Media Sponsors: Kathimerini, Love fm, CYBC
With the support: ECTA
Hospitality Sponsor: Mediterranean Beach Hotel
Duration: 100'
Tickets: €20 / 15