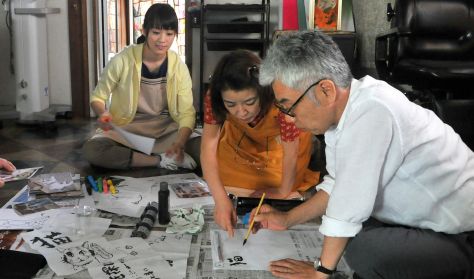 Finding Calico
Organization: Embassy of Japan in Cyprus more
0.00 €
Balcony, Box Left, Box Right, Orchestra
A film based on the book Mie-chan, The Stray Cat, telling the story of a popular feline and its relationship with the locals in an old-town shopping district in Japan.

Kyoichi Morii is a cranky retired headmaster who lost his wife and now lives alone. He is grumpy and aloof, and over the years has alienated himself from most of the town locals. Mie, the stray cat his wife used to feed, is Morii's only regular visitor. Morii doesn't like cats any more than people, and he chases Mei away every time he sees her, until Mie suddenly stops visiting. His wonder eventually turns into worry, and he decides to search for the missing cat. Throughout his adventure, Morii reconnects with the people of his past, forced to confront the deep affection for his wife that he never had the courage nor the vulnerability to express to her.

Directed by: Yoshihiro Fukagawa
Cast: Issey Ogata, Kayolo Kishimoto, Shota Sometani and Drop (the cat).

In Japanese with English subtitles.

Duration: 107'
Free entrance (tickets to be booked in advance).