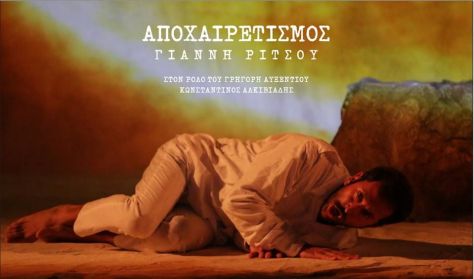 2
Yiannis Ritsos' emblematic poem is presented on stage, depicting the heroic sacrifice of Grigoris Afxentiou. A powerful one-act play, recounting the modern history of our island. An ode to the timeless values of life, self-sacrifice and devotion to homeland.
In the role of Grigoris Afxentiou: Konstantinos Alkiviadis
Directed by Marinos Anogiriatis
Sets / Costumes: Lakis Genethlis
Music: Eleanna Zeginoglou
Video: Vera Papastavrou
Production: Polis Kyriakou.
In Greek
Duration: 50'
Free Entrance