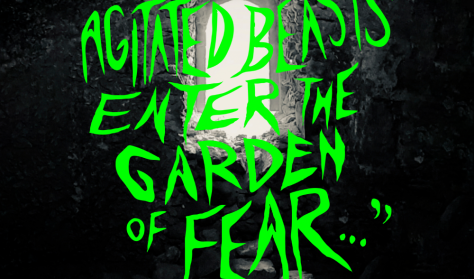 4
Patsiaoura Ensemble/FlashArt 2022
While the agitated beasts enter the garden of fear…
Nincs aktuális előadás
Ön egy múltbeli eseményre keresett rá. Kérjük, válogasson aktuális kínálatunkból a Jegy.hu keresőjében!
Last event date: Sunday, December 18 2022 8:30PM
Amidst the multiple facets of emotions and personal expression, a dark power seems to often overshadow all the remaining ones: fear. At times, fear becomes magnified, at times it shrinks, guiding our decisions, determining our nature and the way we approach life. Fear reflects the thoughts behind our actions, determines our daily life, paves the way for religion while sustaining states, it builds human relationships and forms identities. The fear of the "real", the fear of the "fictional".

A composition by Andys Skordis, inspired and based on the concept of fear. Through 7 acts, the composer highlights a different sense of fear in our daily life (acrophobia, eleutherophobia, atychiphobia, agoraphobia, ornithophobia, gerascophobia, algophobia). The performers, taking on the role of ritualists, present every act as a ritual towards this specific sense, in order to elevate it, to conquer it and, ultimately, to overcome the fear that surrounds them.

Composition: Andys Skordis
Cello: Robertas Grod
Clarinet: Yiorgos Georgiou
Percussions: Natasa Hadjiandreou
Piano: Rami Sarieddine
Projections: Adonis Archontides

Duration: 50'

Tickets: €12 / 10
A tribute to Ennio Morricone by Stavros Lantsias Quartet
A soundwalk around and across Heroes' Square. In Greek & English
A concert tribute to Loukianos Kilaidonis
Warning! The basket time limit is about to expire!
estimated time left:
00:00
Time limit has expired. Please, put item(s) in to basket again.
---