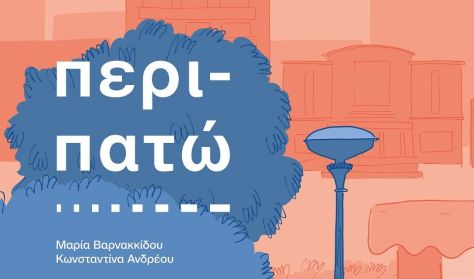 Περιπατώ/Μ.Βαρνακκίδου,Κ.Ανδρέου
Part of Limassol Art Walks.
Nincs aktuális előadás
Ön egy múltbeli eseményre keresett rá. Kérjük, válogasson aktuális kínálatunkból a Jegy.hu keresőjében!
Last event date: Sunday, October 23 2022 6:00PM
A walk, a journey across time, an imprint of memory, an experience of sound and visual images, conceived by Maria Varnakkidou and Konstantina Andreou in the framework of Rialto's Associate Artist program.

This interactive soundwalk around and across Heroes' Square is dedicated to those people who lived it, are currently living it, and who will experience it in the future. Stories from the past, monuments, and buildings that have been changing over the course of time, as well as a glance at the future of the Square.

The Rialto becomes the protagonist, a theatre that has been shaping cultural identity and constitutes a significant chapter of the emblematic Heroes' Square. Part of Limassol Art Walks.

The first annual Limassol Art Walks will take place in the heart of the old city between the 21st and 23rd of October– just as the season begins to cool and the city becomes pleasant on foot. Limassol Art Walks seeks to highlight the cultural fermentation that is taking place in Limassol by bringing together a series of contemporary art spaces, local cultural institutions and public artwork initiatives.

With 14 participating spaces, institutions, and projects, Limassol Art Walks' public program will include exhibitions, performances, screenings, open studios, artist talks, and guided tours. Engaging with the past and present of Limassol's historic center, the program will unveil multiple cultural happenings woven into the fabric of the city.

Rialto Theatre, Friday, 21 October 2022 at 17:00 and Sunday 23 October 2022 at 17:00 & 17:00.
Free entrance (Tickets must be obtained in advance)
E-Tickets are available here: Buy tickets | Rialto Theatre (interticket.com)
Information: 77 77 77 45
(Monday- Friday 10:00-15:00, also 1,5 hours before the start of the events)
The Son | Florian Zeller | Anemona Theatre
Tatiana Stupak School of Music
After the Rain | Sergi Belbel I Dionysus Theatre
Warning! The basket time limit is about to expire!
estimated time left:
00:00
Time limit has expired. Please, put item(s) in to basket again.
---