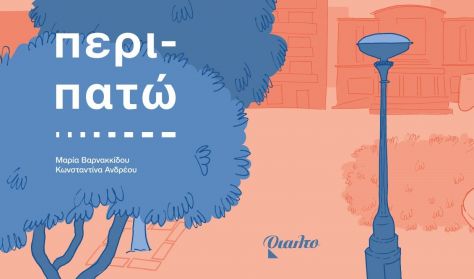 Περιπατώ|Μ.Βαρνακκίδου,Κ.Ανδρέου
A soundwalk around and across Heroes' Square. In Greek & English
The Heroes' Square interactive soundwalk is now accessible to the English-speaking audience. All texts have been translated into English, offering the opportunity to the international audience of Limassol to enjoy this one-of-a-kind walk-through.

A journey across time, an imprint of memory, an experience of sound and visual images, conceived by Maria Varnakkidou and Konstantina Andreou in the framework of Rialto's Associate Artist Residence Scheme.

A soundwalk around and across Heroes' Square is dedicated to those people who lived it, are currently living it and who will experience it in the future. Stories from the past, monuments and buildings that have been changing over the course of time, as well as a glance at the future of the Square. Amidst all these, the Rialto becomes the protagonist, a theatre that has been shaping a cultural identity, constituting a significant chapter in the history of the emblematic Heroes' Square. Soundwalk translation in English: Diamanto Stylianou & Despina Pirketti. Part of Limassol Art Walks (https://limassolartwalks.com).

Duration: 90'

Free entrance / Booking in advance is required.
Warning! The basket time limit is about to expire!
estimated time left:
00:00
Time limit has expired. Please, put item(s) in to basket again.
---