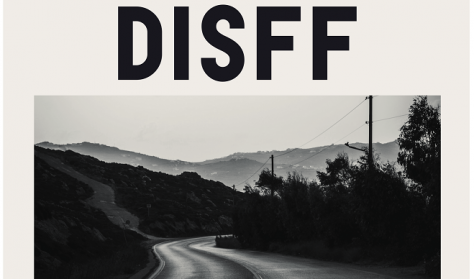 Φεστιβάλ Ταινιών Μικ. Μήκους Δράμας
Drama International Short Film Festival on the Road more
Nincs aktuális előadás
Ön egy múltbeli eseményre keresett rá. Kérjük, válogasson aktuális kínálatunkból a Jegy.hu keresőjében!
Last event date: Tuesday, February 07 2023 8:30PM
The International Drama Short Film Festival, the leading Greek festival of its kind, travels once again to Cyprus, with screenings of its award-winning films from 6 to 8 February. Among them are films such as 'What's My Name', Daphne, Yama, 5 pm Seaside, and many other great short films.

All the films that will be screened in detail are as follows:

1) 5pm Seaside
Golden Dionysus
Best Male Performance Award to Antonis Tsiotsiopoulos
Fiction 26' - 2022
VALENTIN STEJSKAL

On his 40th birthday, Nikos, a solitary truck driver, arrives on a remote beach. He's there to meet his former lover, Christos, whom he hasn't seen since their military days.

Born in Vienna, Valentin grew up in the countryside and graduated in Film&Media in Graz/Austria in 2014. With a varied background in film, theatre, and festival production, Valentin is an independent filmmaker and director of thirteen narrative short films. Since 2019, he partly lives in Athens, where he shot his latest short film, 5pm Seaside.

Filmography: Goldene Heimat, Ende Eden, Interference
Crew: Directed by: Valentin Stejskal, Screenplay: Valentin Stejskal, Glykeria Patramani, Cinematography: Samir Ljuma, Editing: Martin Ivanov, Sound: Stelios Koupetoris, Sound Design: Fabio Schurischuster, Set, Costumes: Dimitra Sourlantzi, Cast: Antonis Tsiotsiopoulos, Kimonas Kouris, Production: Alisa Frischholz, Ioanna Petinaraki, Valentin Stejskal, Samir Ljuma

2) Tokakis or What's My Name
Best Script Award
"IULIA STAVRIDOU" Costume Award to Marli Aliferi
Fiction 21' -2022
THANOS TOKAKIS

Thanos Tokakis begins a stand-up comedy tour in the province in order to prove everyone the great actor he is. On his journey he confronts an audience that is not able to let go of his TV performance, but mostly himself who pushes him to the limits to reach success. Through the end Thanos Tokakis was born in 1980. He graduated from the National Theater of Greece Drama School. He is an actor and director. He is the screenwriter of the awarded short film "Cowboy". In 2011 he received the Best Performance by a Young Actor in Theater Award and in 2020 the Best Supporting Actor Award from the Hellenic Film Academy.

Crew: Directed by, Screenplay: Thanos Tokakis, Cinematography: Simos Sarketzis, Editing: George Georgopoulos, Original Music: Nikos Papaioannou, Sound: Fontas Kontopoulos, Sound Design: Dimitris Miyaκis, Set: Penelope Valti, Animation: Nikos Kellis, Cast: Thanos Tokakis, Konstantinos Vasilakis, Panagiotis Mountakis, Michalis Morogiannis, Konstantinos Anagnostopoulos, Athanasios Throuvalas, Production: Marina Danezi, Tasos Koronakis (Laika Productions EE)

3) Toxic Magnus
Documentary Award
Documentary -Fiction 10' – 2021
NASOS GATZOULIS

Following a years-long intense struggle against his father's obsession of turning him into a macho man, Magnus makes a failed suicide attempt which will eventually lead him to become a life coach.

Nasos Gatzoulis earned a degree in Political Science and Public Administration at the Kapodistrian University of Athens and a Directing MFA at the American Film Institute. Based in Los Angeles, he works as a director and editor on music videos and commercials. His short films have participated in many festivals around the globe.

Filmography: (2006) Days, (2009) Human, (2013) Swordfights, (2016) Tim of the Jungle, (2019) Keygrip
Crew: Directed by, Editing, Sound, Sound Design: Nasos Gatzoulis, Screenplay: Nasos Gatzoulis, Magnus Gudmansen, Cinematography: Jesper Duelund Hansen, Original Music: Bjorn Svin, Beatworms, Sound Mix: Costas Fylaktides, Cast: Magnus Gudmansen, Production: Nasos Gatzoulis

4) Νοt tomorrow
Greek Federation of Film Societies (O.K.L.E.)
Fiction 20' – 2022
AMERISSA BASTA

Michalis has barely 24 hours to redefine his life and make up for his close ones. That same night he meets a girl. He only wishes that the morning never comes.

Amerissa Basta lives in Athens and works in communications and in the publication industry. She has studied Communication and Mass Media and holds an MA in Cultural Management (Panteion University, Athens). Currently, she is taking an MA in Creative Writing and Screenwriting (Aristotle University of Thessaloniki). She has directed 7 short films. Her first feature film is in the pre-production stage.

Filmography: (2018) Umbrella, (2015) Christos and Dimitra, (2014) Eviva, (2013) Jesus stopped at Gyzi.
Crew: Directed by, Screenplay: Amerissa Basta, Cinematography: Giorgos Valsamis, Editing: Panos Voutsaras, Sound: Stefanos Efthymiou, Sound Design: Valia Tserou, Kostas Varybobiotis, Set: Kiriaki Tsitsa, Costumes: Sofia Kotsikou, Katerina Chalioti, Tassos Dimas Cast: Nikolakis Zeginoglou, Marissa Triantafillidou, Yiannis Tsortekis, Stavros Tsoumanis, Konstantinos Siradakis, Natalia Swift, Production: Soul Productions, 2Herons Productions, Dimitris Nakos, Authorwave, Topspot, Greek Film Centre

5) Daphne
Best Female Performance Award to Niovi Charalambous
Fiction, 18' -2022
TONIA MISHIALI

Daphne switches from one sexual partner to the next, but does not seem to be satisfied, at least not with what she thought she needed. How far would she go to feel some affection? Tonia is a director and producer, a member of the HFA, EFA and Berlinale Talents alumna. Her films have been selected and awarded at major markets and festivals. Her debut, "Pause", was listed as one of "the 20 most daring films of 2019", was awarded the FIPRESCI among others, has received rave reviews, and was distributed worldwide.

Filmography: 2020 I don't like the wind I like the sun, 2018 Pause, 2014 Lullaby of the butterfly, 2013 Dead end
Crew: Directed by, Screenplay: Tonia Mishiali, Cinematography: Yorgos Rahmatoulin, Editing: Emilios Avraam, Original Music: Christos Kyriacoullis, Delirium Elephants, Sound, Sound Design: Christos Kyriacoullis, Set: Christy Polydorou, Costumes: Marios Messios, Cast: Niovi Charalambous, Antonis Katsaris, Fivos Papacostas, Production: Tonia Mishiali - Bark Like A Cat Films

6) Yama
Greek Society of Cinematographers (GSC) to Fili Olsefski
Fiction 15' - 2021
ANDREAS VAKALIOS

Independence Day in Athens. A girl lights a small fire and tells a small lie about a boy. Small racist lies easily get out of control. So do small racist fires.

Andreas Vakalios was born in Budapest, Hungary and was raised in Athens, Greece. He studied Informatics and Digital Arts (MFA) at the Athens School of Fine Arts. He is a Talents Saraje alumnus and a Stavros Niarchos Foundation Artist Fellowship Award recipient. He owns a complete Asterix comic-book collection. He works as a designer, editor and screenwriter. He loves making movies.

Filmography: (2018) Deathcar, (2019) Mila
Crew: Directed by, Screenplay: Andreas Vakalios, Cinematography: Fili Olsefski, Editing: Gabriella Gerolemou, Original Music: Lefteris Zervakis, Sound: Panagiotis Papagiannopoulos, Sound Design: Antonis Koutelias, Set: Eva Goulakou, Cast: Maria Karantinaki, Nikolakis Zegkinoglou, Stefanos Damianidis, Blerim Dhampiraj Production: Yannis Karpouzis

7) PENDULUS
Best Sound Award to Vassilis Gerodimos
Audience Award
The Technical Excellence Award of The Greek Union of Film, Television and Audiovisual Technicians (E.T.E.K.T.-Ο.Τ.)
Greek Film Critics Association (P.E.K.K.)
Fiction, 18' - 2021
GKOTSIS DIMITRIS

Arbi, 24, is raised in Athens. After the events on the night of the Serbia-Albania football match, Arbi will have to decide whether to attend the wedding of his relatives, whether to claim the girl he likes, whether he is Albanian or Greek.

Dimitris Gotsis was born in Athens. His short film "Spectrum" won special mention at the Berlin Interfilm ISFF. In April 2019, he won the Best Short Documentary Award of the Hellenic Film Academy for the film "The Fourth Wall". "Sunken" is his first feature documentary.

Filmography: (2018) Fourth Wall, (2014) Spectrum, (2015) Hidden Life
Crew: Directed by: Gkotsis Dimitris, Screenplay: Kostas Gerampinis, Cinematography: George Kokkalis, Editing: Christos Giannakopoulos, Original Music: Kyriakos Moustakas, Sound: Vassilis Gerodimos , Sound Design: Stefanos Douvitsas, Set: Vassilis Kyriakidis, Cast: Dimitris Kapouranis, Klea Diamanti, Giannis Eglezos, Giorgos Katsis, Nikos Ngjelia, Anastas Koztine, Genovefa Redi, Production: Nikitas Rafail

8) Vancouver
Honorary Distinction for Male Leading Role to Vasilis Koutsigiannis
Special Award of the Jury
Award from Greek Film Critics Association
Fiction, 23', 2021

Two brothers, a spell, wounded landscapes, and an inevitable escape. Is it a migration story or a chronicle of extinction?

ARTEMIS ANASTASIADOU

She is a director and screenwriter from Thessaloniki. She studied theater at the department of Fine Arts at the Aristotle University of Thessaloniki and Film Directing at the University of Austin, Texas. Her latest film I am Mackenzie won the Texas Best Short Film Award at SXSW2019, and the Tonia Marketaki Award at the Drama International Short Film Festival.

FILMOGRAPHY: "I am Mackenzie" – 2019, "Calling" - 2017
CREW: DIRECTED BY: Artemis Anastasiadou, SCREENPLAY: Artemis Anastasiadou, CINEMATOGRAPHY: Serafin Spitzer, EDITING: Spiros Kokkas, MUSIC: Christos Barbas, SOUND: Vasilis Athanasopoulos, SOUND DESIGN: Persefoni Miliou, Vangelis Fampas, SET: Maria-Eva Mavridou, CAST: Margianna Karvouniari, Vassilis Koutsogiannis, PRODUCTION: Microfilm, Vangelis Fampas

Free entrance I With English Subtitles

Places/ Dates / Info of the screenings:
Limassol, Rialto Theatre 6 & 7/2, 20:30 - 77777745 rialto.com.cy
Nicosia, Friends of Cinema Society Nicosia 7 & 8/2, 20:30 – 96420491
Paphos, Pafos House of Arts and Letters 6 & 7/2, 20:00 - 99426673 / 26818560
Larnaca, Cinema Society 6/2, 20:30 - 9943479 larnakacinema.com

Media Sponsors: RIK, Politis & Politis 107.6 fm

The screenings are co-organized by the Cultural Services of the Deputy Ministry of Culture, the Rialto Theatre and Drama ISFF, in collaboration with the Friends of Cinema Society Nicosia, Pafos House of Arts and Letters, Larnaca Cinema Society and Limassol Cine Club.
A tribute to Albert Camus by Vivliotropio. In Greek
Presentation of the new album by acclaimed singer Vakia Stavrou
A concert tribute to Loukianos Kilaidonis
Warning! The basket time limit is about to expire!
estimated time left:
00:00
Time limit has expired. Please, put item(s) in to basket again.
---