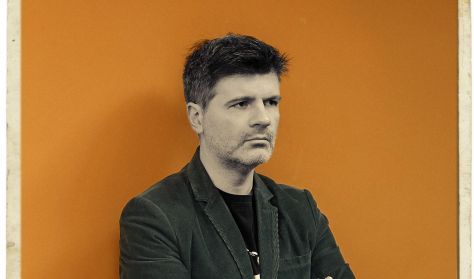 2
The Rialto Theatre kick-starts 2018 with a concert by Greek songwriter Foivos Delivorias, accompanied by his fellow musicians, who swings between the past and the future of his much-loved songs, eventually deciding to tell the story from the very beginning!
They meet Her again, they dance to Isaia's Bossa Nova, look at their reflection in the Mirror, they break it, they become Invisible People, passing through the Beautiful Door, jumping off the Roof and getting killed. Yet they stand up again and return to their universal motto: "I live in Kallithea - I'm head over heels with Kiki".
Musicians: Nefeli Fasouli (voice), Costis Christodoulou (keys), Sotiris Ntouvas (drums), Yoel Soto (bass), Costas Pantelis (guitars).
Sponsor: Trust Insurance Cyprus, Trust RE Reinsurance Cyprus
Media Sponsor: ΡΙΚ
Duration: 150'
Tickets: € 18 / 14