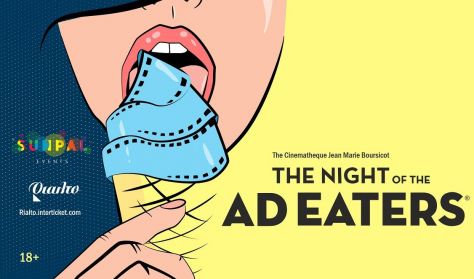 The Night of The Ad Eaters 2021
35.00 € - 50.00 €
2 ticket type
For almost 40 years Jean Marie Boursicot presents the world-famous Night of The Ad Eaters. The new program of the show is coming to Cyprus on the 23rd of October 2021. 6 hours of inspiration and 400 commercial masterpieces selected personally by Jean Marie Boursicot will be waiting for the guests of the show at the Rialto Theatre. 
The organizers of the show are asking the guests to follow the "pop-art" dress code to create the proper atmosphere of the event. 
The event time is from 19:00 - 01:00 including 2 breaks. 
Tickets: Orchestra € 50 & Balcony € 35