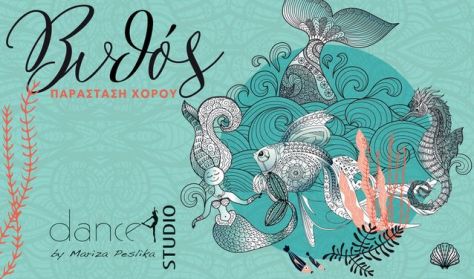 "Βυθός"
Dance Show The Deep by Mariza's Peslika Dance School
12.00 €
Balcony, Box Left, Box Right, Orchestra
The dance school of Mariza Peslika is proud to present our show "Vythos" (The Deep)
A dance journey to the magical world under the sea amongst the stunning fish, shells, coral, jellyfish and gladiator fish, accompanied by captivating scenery and beautiful uplifting music.
Duration: 75 minutes
Price: 12 euros
Production team:
Idea: Mariza Peslika
Choreography: Mariza Peslika, Stephanie Papadopoulou, Eleni Charalambous, Natalie Peslika
Costumes design: Victoria Sarri
Scenery: Skinotechniki
Warning! The basket time limit is about to expire!
estimated time left:
00:00
Time limit has expired. Please, put item(s) in to basket again.
---