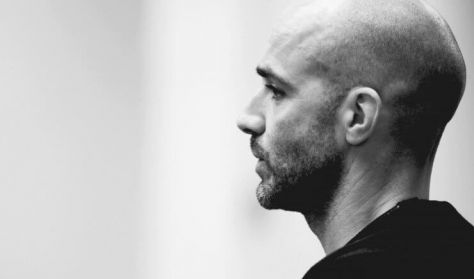 Workshop with Russell Maliphant
An open workshop for dancers and teachers held by Russel Maliphant, one of the most important world-acclaimed dancers and choreographers, focusing on Dance and his own personal experiences during the past 20 years.
Maliphant's work is noted for its sculptural qualities, flow of movement and the articulate dynamic his creations form. Though his idiom has a foundation in classical dance, he has explored contemporary movement for more than 30 years and integrates qualities informed by studies in Tai Chi, yoga, capoeira and contact improvisation in his choreographies, creating his own particular artistic language through the interaction with light and music.
The workshop will focus on practical ways to explore fascia and tensegrity in movement and relationship to gravity, breath and quality of movement. Exercises will look at positional strategies in different movement regimes which may be applied to techniques that people are already aware of, or which may affect qualities such as shape, flow and dynamics. 
An emphasis will be given to awareness, proprioception, refinement & mindfulness through releasing holding patterns and cultivating a full and sensuous body perception with a high level of kinaesthetic acuity.
This will be an exploration of movement that draws on Maliphant's training in bodywork (particularly as a practitioner of the Rolfing method of Structural Integration), and various movement practices such as classical ballet, yoga and martial arts as explored in his own choreographic work.
Free entrance.
Click here for the website of Cyprus Contemporary Dance Festival