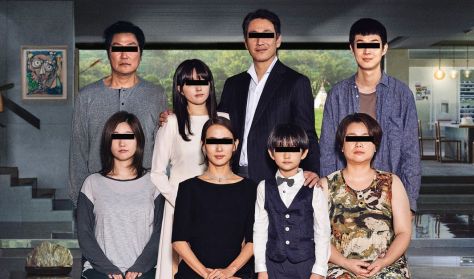 11
Bong Joon-Hο's critically acclaimed film (winner of the Palme d' Or at this year's Cannes Festival) is an excellent blend of black comedy, satire and thriller. The film tells the story of two families of different social and financial backgrounds that "coexist" in the luxurious mansion of the wealthy family in an exceptionally improbable manner.  
Cast: Song Kang-ho, Lee Sun-kyun, Cho Yeo-jeong, Choi Woo-Shik, Park  So-dam
With Greek and English subtitles.
Country: S. Korea
Year: 2019
Duration: 132'
Tickets: €10-8