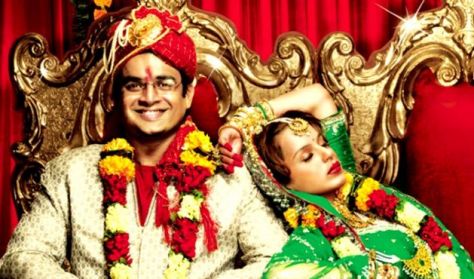 Tanu Weds Manu
INDIAN SUMMER CINEMA - SEK Parking Space (behind Rialto main building)
more
A Bollywood romantic comedy in which a London-based doctor Manu (Dr. Manoj Sharma) returns home to Delhi and, in the company of his parents, goes to meet his prospective bride, Tanu.  Though he does approve of her, Tanu tells him that she already has a boyfriend and plans to marry him even against her parents' wishes. Manu informs his parents, and they set about to see other girls for their son - albeit in vain - as he has his heart set on Tanu.
Directed by Anand L. Rai 
With English surtitles.
Organisers: Rialto Theatre, Cooperative Central Bank, Platres Community Council, Eventpro
Major Sponsor: ΟPAP
Sponsors: Cyprus Tourist Organisation, Embassy of India in Cyprus, InPrima, Paperdrops, Limassol Tourism Board,
Media Sponsors: Kanali 6, Cybc, Vestnik Kipra, Heart Cyprus
Supported by: Limassol Municipality, Cultural Services, Embassy of Cuba in Cyprus
Member of EFWMF – EFFE Label
Free Entrance
Click here for the website of Cyprus Rialto World Music Festival