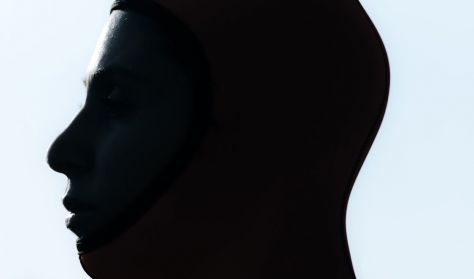 WISH
thu 20:30 & fri 20:30 & 22:30
more
Nincs aktuális előadás
Ön egy múltbeli eseményre keresett rá. Kérjük, válogasson aktuális kínálatunkból a Jegy.hu keresőjében!
Last event date: Friday, October 25 2019 10:30PM
Elena Antoniou invades Rialto Theatre with the synergy of five other female artists. Right after her performances at Athens Festival and Onassis Stegi in Greece she is back to questioning time as a construction, freedom as a convention and individuality as a prerequisite. She renegotiates the personal boundaries and highlights wish-ing, as the only way out of any subjective restraint. "The sole responsibility of the beholder is that of his infinite freedom".
Conceived and choreographed by Elena Antoniou

In collaboration with the artists:
Elena Agathokleous
Eleana Alexandrou
Elena Gavriel
Elena Kallinikou
Arianna Marcoulides

Music/sound design: Stavros Gasparatos
Art direction/costumes: Christos Kyriakides
Dramaturgy: Odysseas I. Konstantinou
Light design: Vasilis Petinaris
Photo: Stelios Kallinikou

Funded by Terpsichore (2019), a choreographic research program initiated and sponsored by the Cultural Services of the Ministry of Education and Culture of Cyprus.
Duration: 60'
Suitable for ages 15+

Free entrance. Advance booking is required.
 Fiction, documentary and experimental short films from across the globe (18+)
Α multi-awarded film screening (2019, 115') I Short presentations and discussion will follow.
Part of Limassol Art Walks.
Warning! The basket time limit is about to expire!
estimated time left:
00:00
Time limit has expired. Please, put item(s) in to basket again.
---