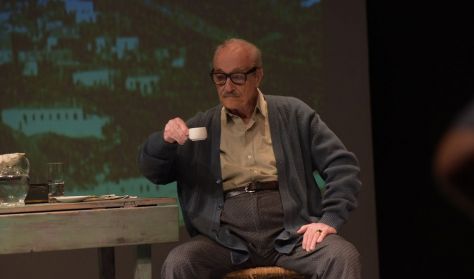 2
After two years of successful performances in Greece, the confessional monologue of Markos Vamvakaris comes to Rialto's stage only for one show. The work of Nancy Toumpakari is based on the musician's autobiography, spanning the most turbulent period of Greece, including the two World Wars, the Asia Minor Catastrophe, the Occupation and the Civil War. During this time, Markos Vamvakaris wrote lyrics and music that eternally marked the Greek laiko song.
With his extraordinary performance, Thanasis Papageorgiou illuminates the stories of Vamvakaris' songs.
Directed and performed by: Thanasis Papageorgiou.
Set and costume design by Lea Kousi.
Sponsor: Medpool
Media Sponsors: Kathimerini & CyBC
Duration: 95'
Tickets: €15 / 12