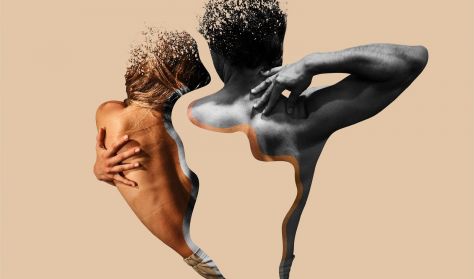 4
Εν Κρυπτώ/Αμφίδρομο Χοροθέατρο
KYPRIA International Festival 2022 (6+)
Nincs aktuális előadás
Ön egy múltbeli eseményre keresett rá. Kérjük, válogasson aktuális kínálatunkból a Jegy.hu keresőjében!
Last event date: Thursday, September 08 2022 8:30PM
AMFIDROMO CHOROTHEATRO

Εn Crypto
Cyprus - Greece - Israel

Choreography - Direction - Dramaturgy: Elena Christodoulidou
Dancers: Nicole Yiannaka, Joanna Savva, Ivi Hadjivasileiou, Giannis Economides, Apostolos Kousinas, Spyros Bekiaris, Liron Ozeri, Maria Masonou
Music: Andreas Moustoukis
Stage and costume design: Eleni Ioannou
Lighting design: Alex Jotovic
Camera: Alexandros Demetriou
Graphics: Alexandros Demetriou
Production managing: Antonis Skordilis

The curtain cannot be closed forever. It has to open at some point. It opens ...
Everything that was hidden inside and outside of us is revealed οn stage, everything that we desperately and in vain tried to hide, first from ourselves and consequently from each other. Small and bigger secrets, our thoughts, feelings, ideas, truths and lies.

This representation of the return to normalcy seems to require the impossible: the erasure of memory and its complete replacement with a new one, the complete alienation from what we were defined and defined until today, from all our given truth.

Duration: 60΄

Age 6+

Tickets: €15/10
Cyprus Contemporary Dance Festival 2023, 8+
Cyprus Contemporary Dance Festival 2023, 7+
Warning! The basket time limit is about to expire!
estimated time left:
00:00
Time limit has expired. Please, put item(s) in to basket again.
---