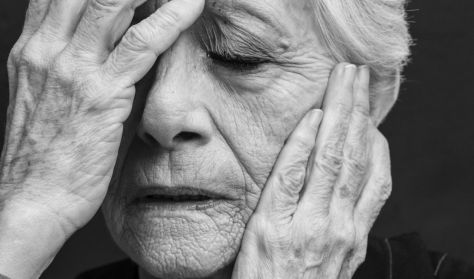 Ρόουζ/Σατιρικό Θέατρο/Διεθνές Φεστιβάλ Κύπρια
Rose | Satiriko Theatre I Martin Sherman Kypria I International Festival more
Written by Martin Sherman and directed by Nikos Karageorgos, Rose is a poignant play featuring renowned actress Despoina Bebedeli in the role of an 80-year-old Jew who narrates the tale of her life, unravelling her past. The play was written in 1999 by Pulitzer award-winning author Martin Sherman.

In Greek.

Duration: 110'

10+
Tickets: €15 / 10
* In the performances of the Kypria International Festival, according to the policy of the Festival, the capacity will amount to 75% and entry will be allowed to those who present the following certificates:

1. Vaccination certificate with at least one dose and after a period of three weeks 
2. Proof that a person has been infected with COVID-19 during the last six months.